In 2019, the number of Americans taking dietary supplements reached an all-time high. Data show that an estimated 77% of Americans were taking dietary supplements, from multivitamins, calcium, turmeric, and more. Have you wondered if supplements were right for you? If you find yourself wondering about what supplements you should take, you are not alone. With unending information online, it is difficult to know where to start. Learn more about safe supplements, including what you should know to make safe decisions and effective supplement selection.  
What are Supplements?
Dietary supplements are substances to add nutrients to a diet or to lower or manage the risk of health problems. Typically, supplements include vitamins, minerals, herbs or other plants, enzymes, or fiber. The most common supplements are multi-vitamins, fish oil, calcium, vitamin C and D, iron, and protein. While no prescription is required for supplements, it's recommended you consult with your doctor before starting any new medication.  
How do I know if I need supplements?
People often take supplements as a precaution to aid in healthy aging and prevent the progression of disease states and nutritional deficiencies. However, different people need different supplements. What your body needs can depend on your age, lifestyle, diet, medical history, and more. For example, patients over 50 years of age may need more vitamins and minerals than younger patients. Because of this, the supplements you need will be based on your specific needs and circumstances. 
A board-certified doctor can help you decide which supplements are right for you. Through physical exams and blood analysis, your doctor can pinpoint what vitamins and minerals you lack. They can also determine which supplements you should take to normalize your vitamin and nutrient levels. In addition to selecting the right supplements, it is also important to talk with your doctor to ensure you are within your tolerable upper intake level [UL]. UL determines the safe amount of vitamins and minerals you can take without the risk of serious side effects. Taking more supplements than needed can harm your body, and different nutrients have different ULs. Therefore, you should always consult with a medical professional before starting a new regimen and inform your doctor of any supplements you are taking.  
Are All Supplements Equal?
All supplements are not created equally. Raw ingredients matter. FDA Supplements are FDA-regulated and are required to be tested for purity and potency. However, it can be challenging to enforce these regulations. This is because there are so many supplements on the market. Therefore, the majority of supplement companies are never checked or not regularly checked to ensure they are in compliance with quality standards. In many cases, this means it is up to manufacturers and distributors to ensure their products are safe.  
Fortunately, there are high-quality, accountable supplement companies and pharmacies, like Healthy Worx.  
Healthy-RX Supplements – Healthy Worx
Healthy-RX is a company committed to providing high-quality, American-made, safe, tested supplements through Healthy-Rx.com. Healthy Worx only obtains ingredients that have been tested for acceptable potency standards and are free from high carcinogens and pathogens.  
Started by a pharmacist, Healthy Worx spent over one and a half years working with doctors to select clinically relevant ingredients and formulas. Customers can call Healthy Worx directly to speak with a pharmacist. They also work directly with providers to help their patients receive the most beneficial supplements available. Benefits of purchasing supplements through Healthy Worx include: 
Hypoallergenic, gluten free 

 

Vegetable capsule 

 

Micronized for optimal absorption 

 

Third-party tested for quality and purity

 

Guaranteed potency 

 

Made in the USA 

 

FDA-registered cGMP facility 

 

No unwanted fillers, binders, or artificial ingredients

 

Quick shipping turnaround

 
Supplement Selection Basics
If you want to start taking supplements, be sure to talk with a healthcare practitioner before starting any new medical regimen. Through physical exams and blood analysis, a medical professional can help you determine what supplements you need and how to safely and effectively add supplements to your lifestyle. Effective supplement selection can help add nutrients to your body and help reduce the risk of health problems. Remember not all supplements are equal, though. Ensure your supplements meet quality standards by researching companies that are safe and pure, like Healthy Worx.  
Call to learn how Dr. Turner can help you reach and maintain optimal health.  
---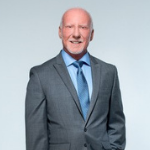 TurnerMD is a direct primary care practice in Brentwood, Tennessee, led by Dr. David Turner. We proudly serve the Middle Tennessee region with men's and women's personalized preventive care and advanced bio-identical hormone replacement therapy. Call us today to learn more about our memberships. 
 Last reviewed Dec. 14, 2020